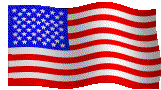 Made in the USA!
Blue Flame Heaters

BF Series

Vent Free, NO Duct work or Wall Penatration!
5 Year Warranty!
Built-In Thermostat
Safety Backups and Controls

So You Don't Have to Worry!

Blue-Flame Heat is a Gentle Air heater.
Attractive, unobtrusive design
Clean Heat
Automatic Temperature Shut-off
Individual Room Control
Empire Name IS Quality!


Bulletin

Instructions

You MUST have Adobe Acrobat Reader to view any literature downloaded from this website.
The BF Series Blue-Flame heater is Great Heater for remodeling or additions, garages, laundry rooms. Very Simple Principle, makes for long life!
Because the BF is Vent-Free, it is 99.9% efficient and easier to install!
Just clean comfortable heat that reaches temperature quickly and quietly.


Add the Automatic Blower Package for quicker Room heat up time! Blower only blows Warm air!
Catalog #

BTU's
LP or Nat Gas
Width (in)
Approx.
Htg. Area
Temperature Control
Pilot Light
Ship Wt. lbs
Price
Add to Cart
BF-10
10,000

18
481 sq ft.
Hydraulic / Auto
Standing Pilot/Piezo
27
$267.40
BF-20
20,000
18,000(LP)

18
962 sq ft.
Modulating
Hydraulic / Auto
Standing Pilot/Piezo
27
$320.45
BF-30
30,000

24-1/4
1442 sq ft.
Modulating
Hydraulic / Auto
Standing Pilot/Piezo
35
$379.88
Catalog #
Description
Wt.
Price
Add To Cart

SRB-18T

Automatic Blower for BF-10, & BF-20 & SR-18T
Add a Blower for Faster Heat Up Times!

4

98.23

SRB-30T

Automatic Blower for BF-30 & SR-30T

4

98.23

SRS-10

Floor Stand Insallation Kit for SR-6, SR-10 & SR-10T

3

46.40

SRS-18

Floor Stand Insallation Kit for BF-10, BF-20, SR-18 & SR-18T

3

47.18

SRS-30

Floor Stand Insallation Kit for BF-30, SR-30 & SR30T

3

47.97
---
We've seen your application. Call Us for application Assistance
(901) 452-4516