Sylvania Hot Air Tools!
The OSRAM SYLVANIA Hot Air Tool 3500, containing a built-in "K" type thermo-couple and highly efficient OSRAM SYLVANIA Serpentine element, yields a long life and fast heat-up. A stainless steel outer shield provides improved efficiency and element protection.
A slotted exit has been designed for ease of attachment to manifolds, flares, and nozzles. Not only does the built-in "K" type thermocouple allow for simplification of system assembly and consistency of temperature readings, but also may be used to either control or monitor air temperature. Air temperature can be controlled manually using a voltage control, or with a complete closed-loop control system capable of controlling to ±1°F of set point. A complete line of controls is available.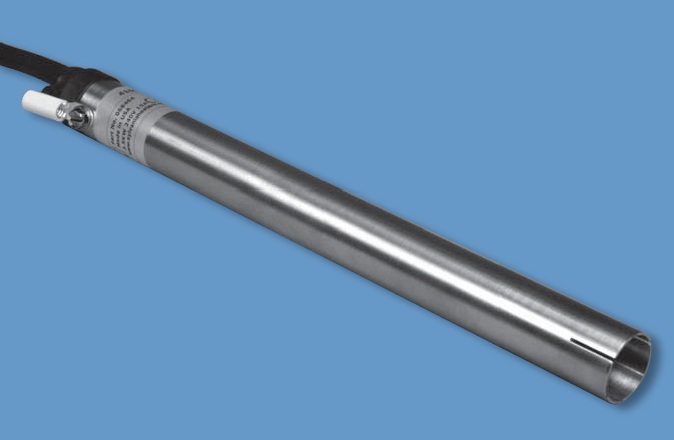 Features
Reaches full temperature in 6 seconds
Air temperature controllable to ±1°F
Built-in "K" type thermocouple
1/4" hose barb air connection
High pressure positive air connection
Hot air to 1400°F (760°C)
Maximum inlet temperature 120°F (49°C)
Maximum operating pressure 60 PSI (4Bar)
CE
See Datasheet for More Information!
Serpentine II Elements (Use Housing 029763)

---

Part Number

Heater Style
Volts
Max Amps
Max.
Operating Pressure
PSI (mBars)
Min.
Flow SCFH (SLPM)
068462
1500W
120
13
60 (4)
30 (14)
068463
2000W
240
9
60 (4)
70 (33)
068464
3500W
240
15
60 (4)
90 (43)
---
Accessories

Nylon Pressure Tubing
.25" x .31" (sold by the foot) (6.35mm x 7.9mm)
Flare (includes clamp)
.06" x 2.5" (1.52mm x 63.5mm) opening

Heater Selection

To determine the proper size heater, plot a point, which defines your required air temperature and flow. The nearest curve to the right and above this point represents the proper heater selection. Then Click here to determine your require Wattage. and check out the definitions and theory Page.

---
We've seen your application. Call Us for application Assistance
(901) 452-4516